Blog
First Time Home Buyer Options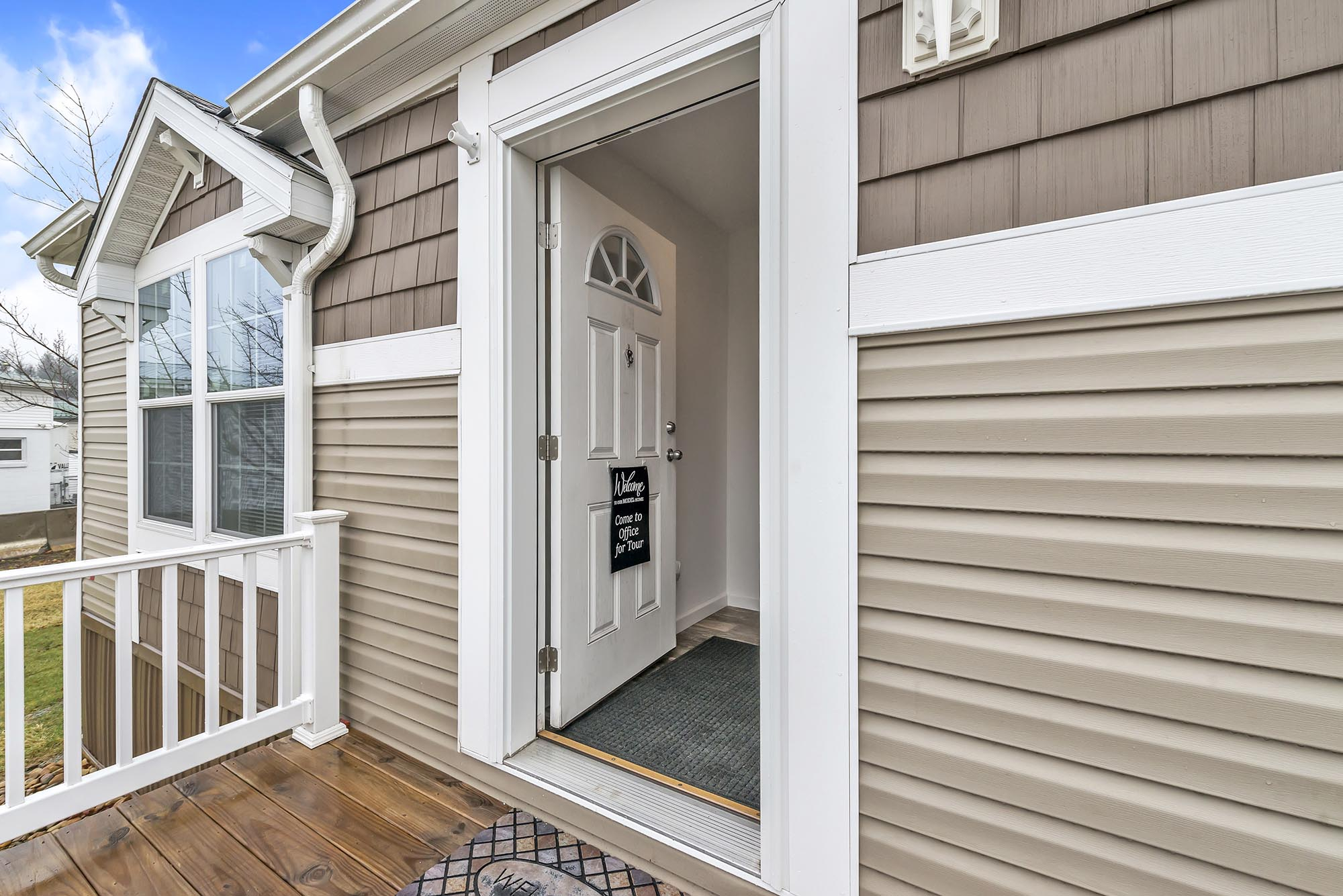 Buying a home is an exciting, and sometimes stressful, experience. To make sure you make the best decision on this big step, find out all the first time home buyer options available to you. From special first time home buyer loans to tailored programs with payment options, the government and private institutions have worked to create a variety of options for new home buyers, giving a chance at home ownership to many who have dreamed of the accomplishment.
What You Need to Know
When you're ready to look at available houses for your first home, there are a few things you should nail down for your next step.
Offer Price
Determining the offer price you are able to put on a home is the first step in your first time home buyer process. The sale price on a home you can afford can be based on many conditions, like your finances, money you've saved, or the job you hold. Depending on the type of loan that works best for you, a mortgage loan originator can provide an offer price pre-approval to give you an amount you are able to spend on a new home. This offer price will provide you an idea of the monthly payments you would make for a particular sale price.
Down Payment Amount
In addition to the offer price on a home, you will need to know the value of down payment that's best for you. While some might have a good amount of money saved up for a down payment, others might be interested in first time home buyer programs or low to no down payment options. When a mortgage loan originator provides you with an offer price approval, they can also offer clients options with varying down payments. Before you begin a first home search, make sure you know the value of the down payment you would be able to pay for a purchase price on a home.
Loan Types
Just as each home buyer's needs are different, there are many types of mortgages that serve a variety of home loan needs.
Conventional Mortgage Loan
A conventional loan is one backed by a private institution, as opposed to the government. Because this loan option isn't insured by the government, it will typically require buyers to pay for private mortgage insurance on their loan. While these private loans do require their own insurance, the freedom of a private institution means these lenders can be more flexible on down payment options and loan term limits. Another main advantage of a conventional loan is their typically lower interest rates for home borrowers. The down side comes with a more strict credit score requirement.
This loan is perfect for new home buyers with good credit scores, looking for a lower down payment and monthly payments.
FHA Mortgage Loan
An FHA mortgage loan is an option backed by the Federal Housing Administration. These loans come with federally backed mortgage insurance and lower credit score requirements to qualify. To get an FHA loan there are some conditions a home must fall under. It must be a primary residence, the home must be structurally sound, and must meet all health standards. While it has limits, FHA loans also provide mortgage options for a wider range of home types.
An FHA loan is best suited for home buyers who might have less money saved for a down payment, have a bump or two in their credit, or are looking for a home other than a single family home. First time home buyers can particularly benefit from an FHA loan with wider qualifications and less money down.
 VA Mortgage Loan
A VA, or Veterans Administration, mortgage home loan provides loan payment options for those who served in our nation's military. For those who qualify, a VA loan provides a great opportunity to buy a first time home with a 0% down payment. These loans also don't require private mortgage insurance and have no penalty for paying off your loan before your loan payment period is over.
This is a loan created for those who served in the military and provide great payment options for those available VA applicants.
USDA Mortgage Loan
A USDA Loan is a mortgage option available to those who are looking to live in a more rural area. Backed by the United States Department of Agriculture, this loan offers no down payment, is more flexible with credit scores, and provides qualification to those with lower monthly income. While these perks are great for some first time home buyers, there are some limitations on the properties available and applicants for this loan. There is a monthly income cap to apply for a USDA loan and the property the offer will be on must be outside a certain range from a city center.
This loan is a perfect type for those looking to purchase their first home with no money down, have lower credit or monthly income, and prefer a property in a more rural area.
First Time Home Buyer Options
Each first time home buyer is unique and may require a different type of loan or program. The great news for first time home buyers is, many lending institutions have special programs or incentives for first time buyers. These might be lower down payments, education in home ownership, or help with loan qualification. From conventional to USDA, first time home buyers have many types of available loan and payment options. No matter your situation, there is a loan option available for you.
How to Buy a Home with No Down Payment
For most first time home buyers, the biggest struggle comes with saving for a down payment. While this might sound daunting, there are ways you can purchase a new home for a lower or zero down payment amount. Both VA and USDA mortgage lenders offer loans with no money down to those who qualify. Some other lenders offer down payment reductions and lower payment percentages for first time home buyers. Reach out to a lending professional to find out what loan options are available for you.
Why Buy a Manufactured Home
Get more bang for your buck when you purchase a manufactured home as your first time home purchase. Enjoy lower purchase prices, lower monthly payment amounts, and a wider range of sale options with a manufactured home. When you purchase a manufactured home in a UMH Properties Inc. community, you are only purchasing the manufactured home, not the land it sits on. Instead of spending half your offer price on land, you can purchase a manufactured home and lease the land in one of our manufactured home communities. This will allow you more buying power to get the home of your dreams and will offer a range of amenities near your home that a regular home may not provide.
At UMH, we understand that everyone's situation is unique. We have licensed Mortgage Professionals eager to discuss options that may be available for your home purchase. UMH Sales and Finance, Inc. is an available option to help clients realize the American dream of homeownership. UMH Sales and Finance, Inc. works with many of the industry leaders in manufactured home lending in an effort to help clients secure competitive rates and terms. Contact one of our licensed loan professionals today to see what options may be available for you.