Blog
Club at Hance Bridge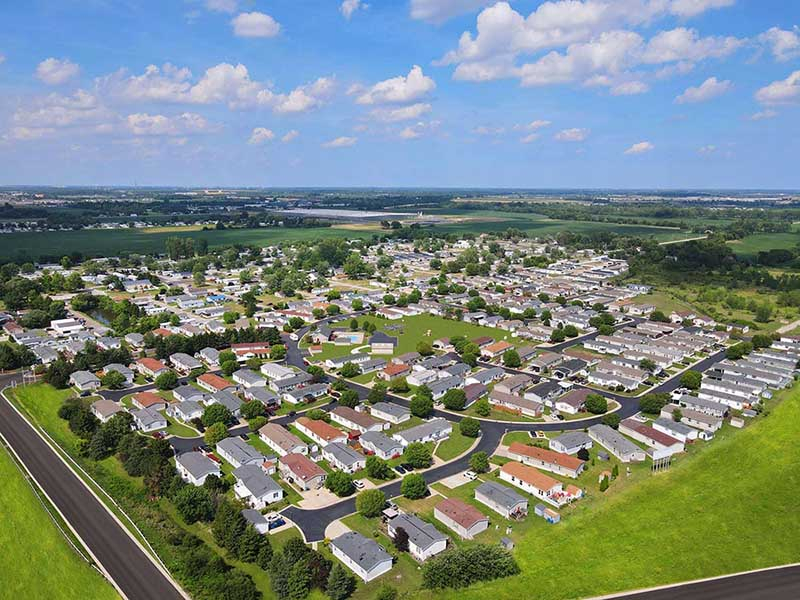 Join our beautiful gated community for residents 55 and over, The Club at Hance Bridge. As demand for 55+ living opportunities soars, our community by UMH Properties Inc. provides many an affordable and desirable place to enjoy their retirement years. Located just 2.6 miles from the 55+ community Penn Lincoln Homes and 2.1 miles from Berryman's Branch community, The Club at Hance Bridge will be a seamless addition to a thriving area. Our 131.50-acre expansion will provide 289 spacious, landscaped lots, each housing one of our affordable and accessible 2-bedroom manufactured homes. Our manufacturing team has designed each home with our 55+ future residents in mind. From our factory setting that prevents delays or inconsistencies with production, to our thoughtful and styled home designs, our manufactured homes create the perfect living experience for those in our community.  
As residents enter their safe and secure home at The Club at Hance Bridge from our Boulevard entrance, they will pass through a gated security system with card readers for residents and a speaker system for valued guests. Well-maintained landscaping along our entrance and throughout the property will provide a luxury feel for residents as well as community privacy from passersby on Hance Bridge Road. To the west of our community, buffer planting, preserved vegetation, split rail fencing, and passive areas of open space will further contribute to the overall privacy and get-away feel of The Club at Hance Bridge. 
Our community also provides the perfect blend of a comfortable, slower-paced lifestyle and a variety of engaging activities for residents to enjoy. The Club at Hance Bridge residents will find our accessible, ranch-style clubhouse flanked by an outdoor community pool, patio areas perfect for relaxing, a parking lot for 40 guests, and open green space for the peace and quiet our 55 and over residents crave. Along with these open areas, we maintain a tranquil environment throughout our community with privacy landscaping and woodland preservation. 
For those days our residents are looking to get moving, our community provides an interactive recreational area with tennis courts, community seating where neighbors can connect, walking trails, and an activity field.      

Our community provides the perfect place for residents to achieve the ease and slower pace of retired life while maintaining social engagement and stimulating activities. Reach out today to discover all The Club at Hance Bridge has to offer the 55+ community!