Blog
Beginners Guide to Manufactured Home Living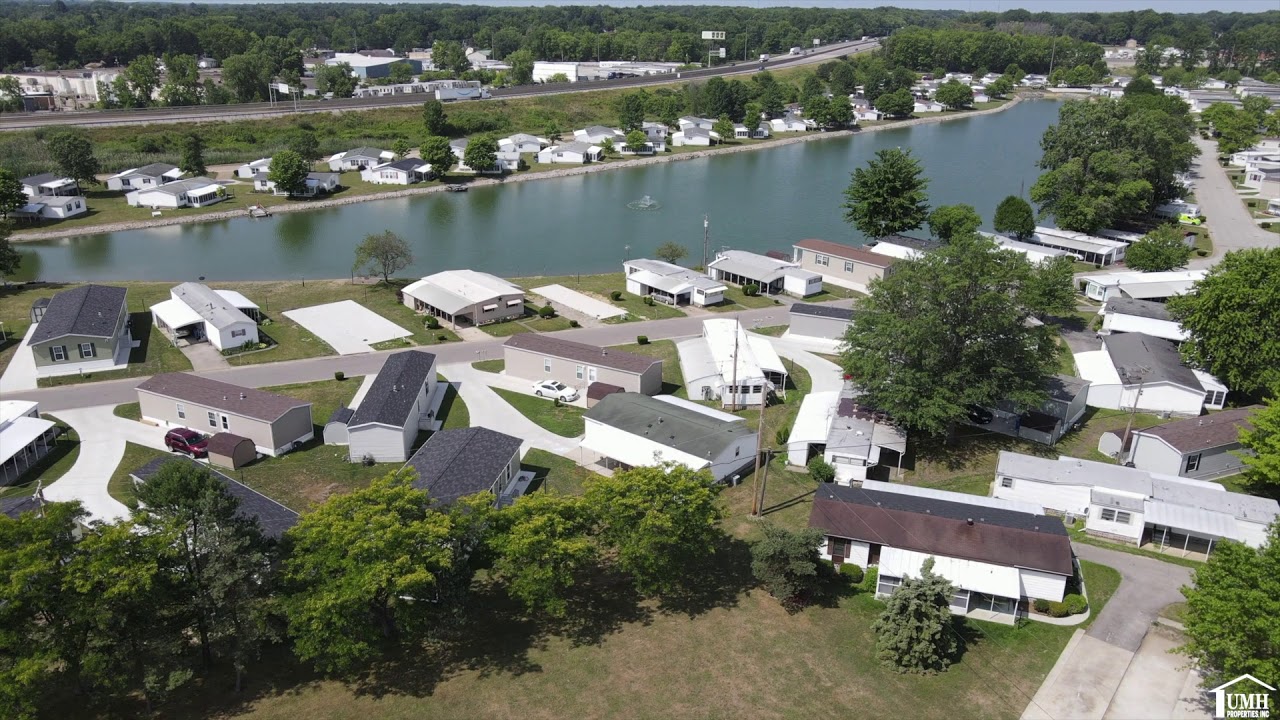 Find out how to achieve the lifestyle and property you've been searching for at a price you can afford with this beginners guide to manufactured home living. Whether you're looking to downsize your empty nest, you're ready to invest in the purchase of your first home, or you want to rent a property you can enjoy, manufactured home living might be perfect for you. Invest in a home located in a sought-after community, rent a property for a price you can afford, or design your own custom dream home for property or land you already own. Discover the value manufactured home living can have for your future. 
UMH Properties, Inc.
Who are we?
UMH Properties, Inc. is a manufactured home community owner and operator aimed at providing manufactured home living opportunities at an affordable price  to any buyer or renter. With over 50 years of manufactured home experience, we own and operate over 126 manufactured home communities and over 23,700 homesites to serve our residents a friendly, neighborhood atmosphere.  Additionally, we provide high value custom manufactured design options, a variety of cost effective sale and rent opportunities, and financing options that compare to none other in the market.
Building Process
A major key to creating cost effective, high value manufactured homes is our manufacturer's controlled factory building process. The main difference between a stick built home and a manufactured home is simply the building location. Where a home built right on a lot may experience many types of variables during its build including weather delays, site disturbance, and high levels of construction waste, a manufactured home is fully built in a controlled, consistent factory environment before being transported to its destination. 
This factory building process allows the development of each manufactured home to be created to the highest quality, avoiding potential issues or delays from weather, stolen materials, or damage. Each manufactured home can be built to a high, consistent standard, much preferred to the variation of a stick built property. Removing the variables of delay or material variation allows each of our manufactured home properties to maintain an efficient process and its investment potential throughout the building process while keeping the cost of manufacture low. 
When the manufactured home is complete, it is safely delivered to the property or lot it will call home.    
Communities
UMH Properties, Inc. takes manufactured home living to new heights with its portfolio of communities located throughout the U.S. Invest in a new manufactured home and find the perfect lot in a UMH Properties, Inc. community. Maintain the value of your home without the extra need to invest in land with our land-lease communities. When compared to a traditional home purchase sale, investing in a UMH Properties, Inc. community provides cost savings in lower closing costs, lower overall purchase prices, and competitive financing and renting options. 
In addition to a spacious property, UMH Properties, Inc. communities also offer a variety of amenities for residents to enjoy. All communities provide a neighborhood community atmosphere and invested management staff, ready to serve. Many also boast shared property perks, like community clubhouses, green-space or dog parks, swimming pools, and recreation areas. 
Custom Designs
Whether you decide to invest in a UMH Properties, Inc. community lot or you have land of your own, we provide a unique custom manufactured home design opportunity to those who want to purchase their own manufactured home. Make your home your own with our Dream Home Checklist and custom design process available at our local UMH Sales Centers. Browse our endless variety of floor plans, features, and finishes to create the home you've been dreaming of at a price you will love. See the value of your investment grow as you choose each sought-after option our Sales Centers and controlled, cost-effective building process can provide. Finally, place your new custom manufactured home on a land-leased UMH Properties, Inc. community lot or have your purchased home delivered to a prepared home lot of your choice. 
Renting vs. Owning a Manufactured Home
Find the type of ownership that fits the price point you need. When you decide to invest in manufactured home living with UMH Properties, Inc. you can choose between renting or owning your manufactured home. 
Land-Lease Communities
No matter if you decide to purchase or rent your manufactured home property, the land/lot you choose in a UMH Properties, Inc. community will be under a land-lease agreement. This means you will be renting the land your manufactured home will be placed on. This type of property investment comes with many positive aspects that can serve you well. This allows you to invest your costs into your new home purchase instead of using some of your resources on the purchase of land. 
Owning a Manufactured Home
 While the lot in a UMH Properties, Inc. community is a rented land-lease, you can still achieve home ownership with a manufactured home. You can purchase an existing manufactured home already on a lot, or you can design your own custom manufactured home to place on the rented community lot of your choice. This manufactured home will be yours! 
Renting a Manufactured Home
Not quite ready for home ownership or enjoy the freedom of a leasing lifestyle? You can still take advantage of all the value manufactured home living can provide. When you decide to invest in a UMH Properties Inc. land-lease community you can rent both the land/lot and the manufactured property sitting on it. Enjoy all a manufactured home community has to offer by renting one of our brand new construction homes.   
Financing a Manufactured Home
Buying a manufactured home is a wonderful way to invest for the future. UMH Properties, Inc. can help discover competitive financing options to purchase your manufactured home. Reach out to our experienced and knowledgeable financing professionals to seethe purchase options you have available. 
UMH Sales and Finance, Inc., a wholly owned subsidiary of UMH Properties, Inc. NMLS 200331
Reselling a Manufactured Home
When you purchase a manufactured home with UMH Properties, Inc. you can invest knowing your property will provide value for the future. Just like a stick built home, you can sell your manufactured home when you're ready to upgrade to a larger home or downsize to a cozy property. No matter the reason, UMH Properties, Inc. can also help you resell your manufactured home for a price you will love.